Aiko — The Talking Panda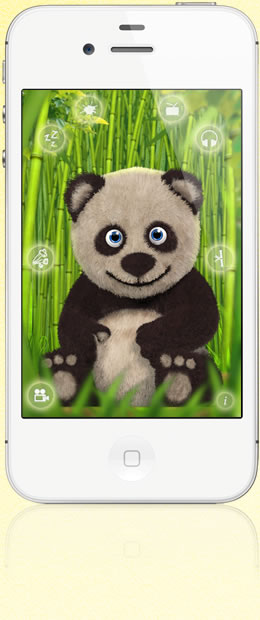 Aiko is your new pet panda that you can play with and talk to. He is going to be your new best friend.
Aiko repeats everything you say with a funny voice and even responds to your touches - pet or poke him, feed him or let him play you a drum roll on his belly. He sneezes, yawns, scratches, eats bamboo leaves, listens to your music or goes to sleep and starts snoring.